MHS art show 🖼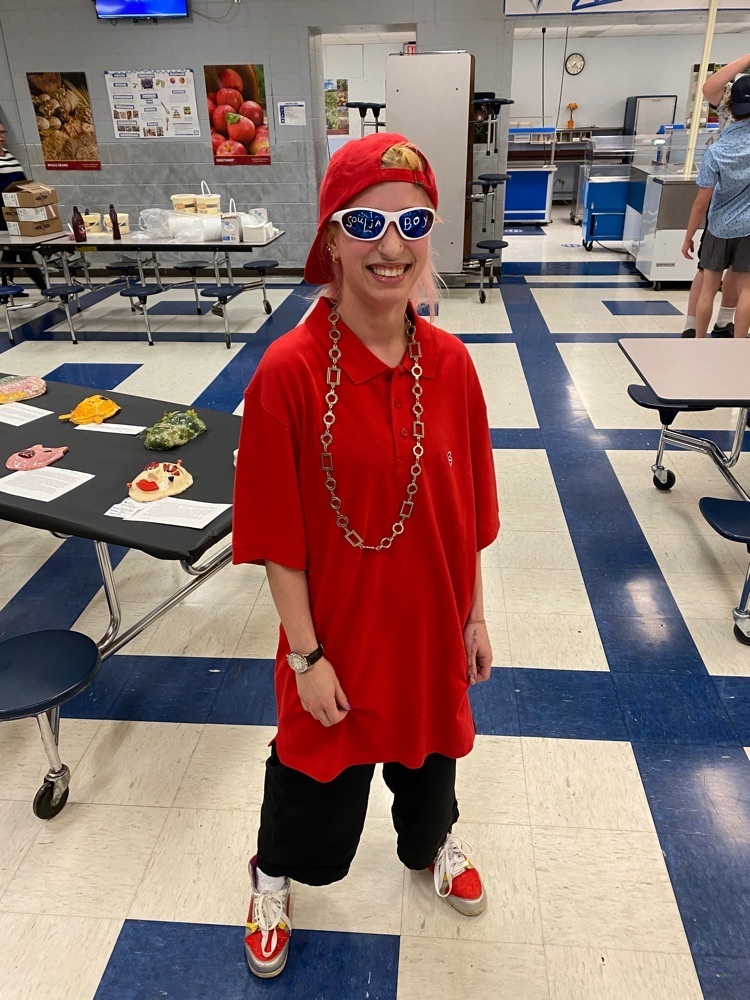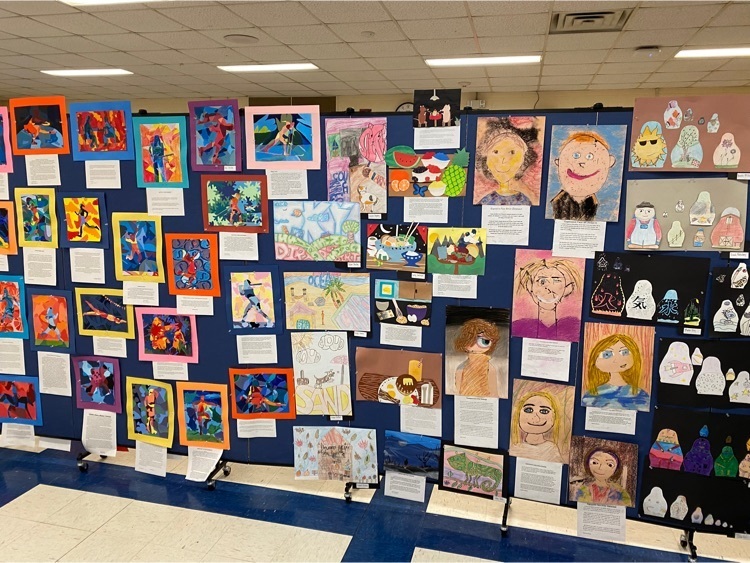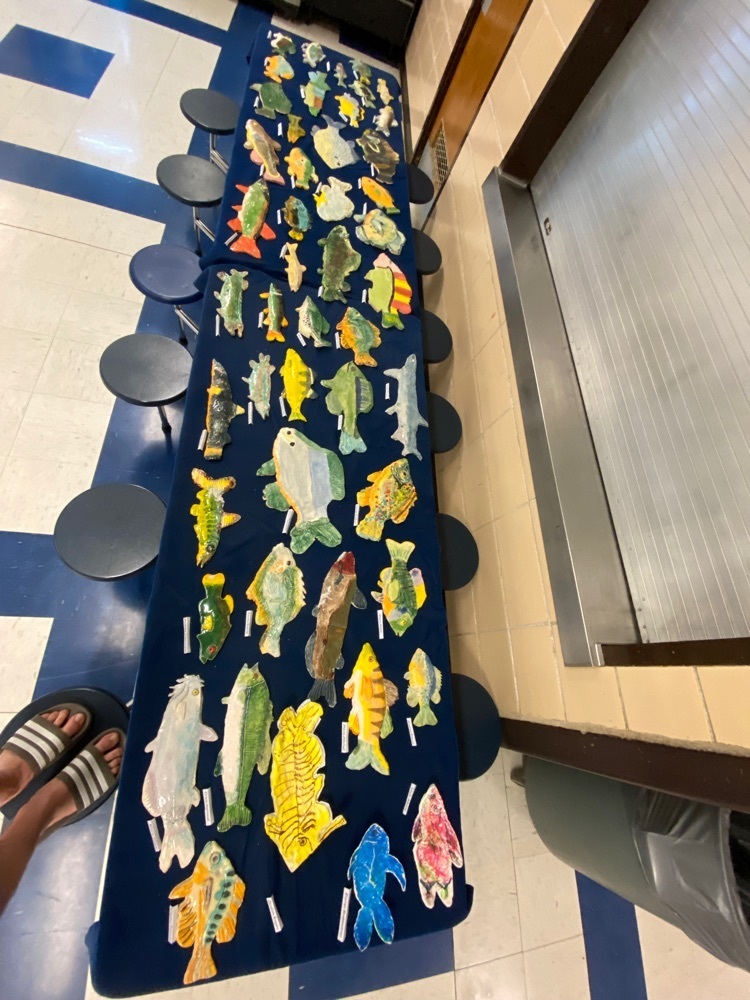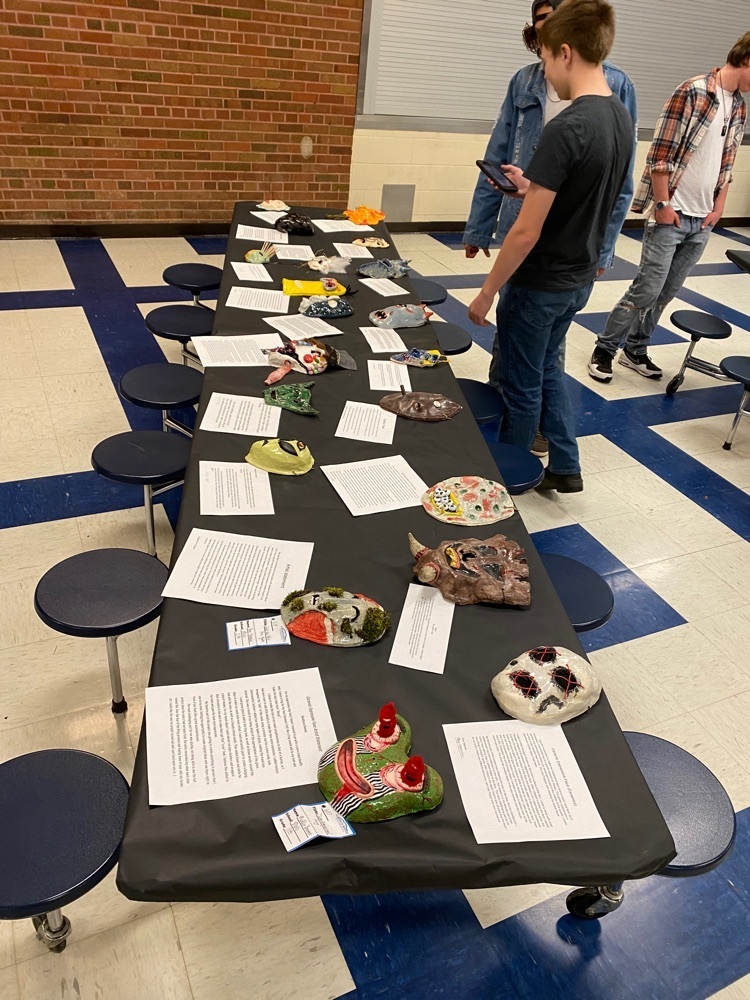 We are looking forward to tonight's 5th grade band and choir concert. Thank you to all the families for supporting their students.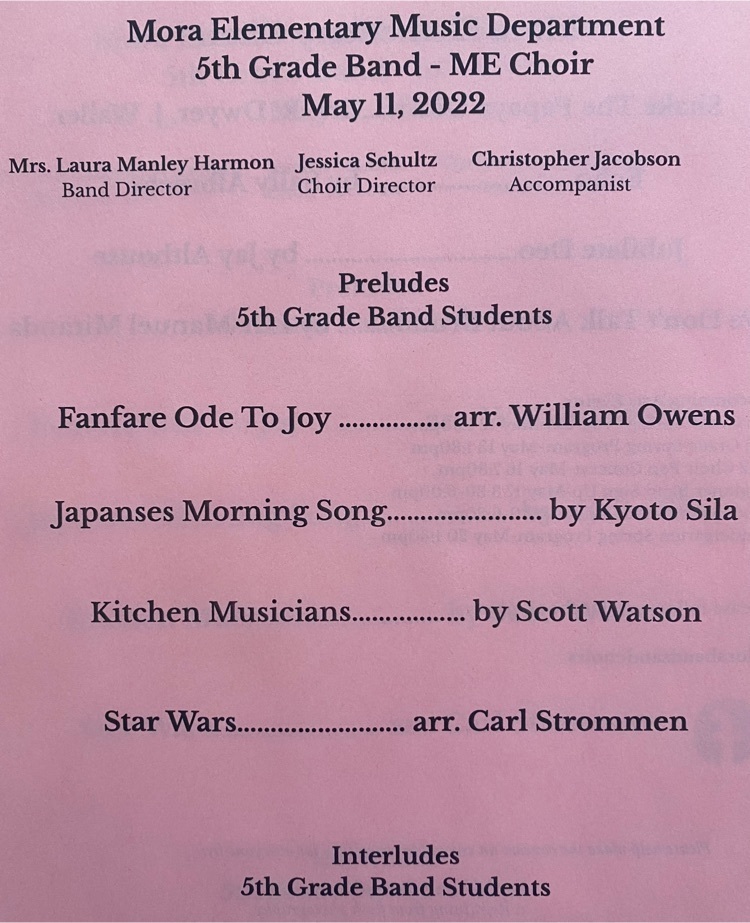 Please use your phone's camera to scan the QR code to access the pop concert digital program for tonight's show.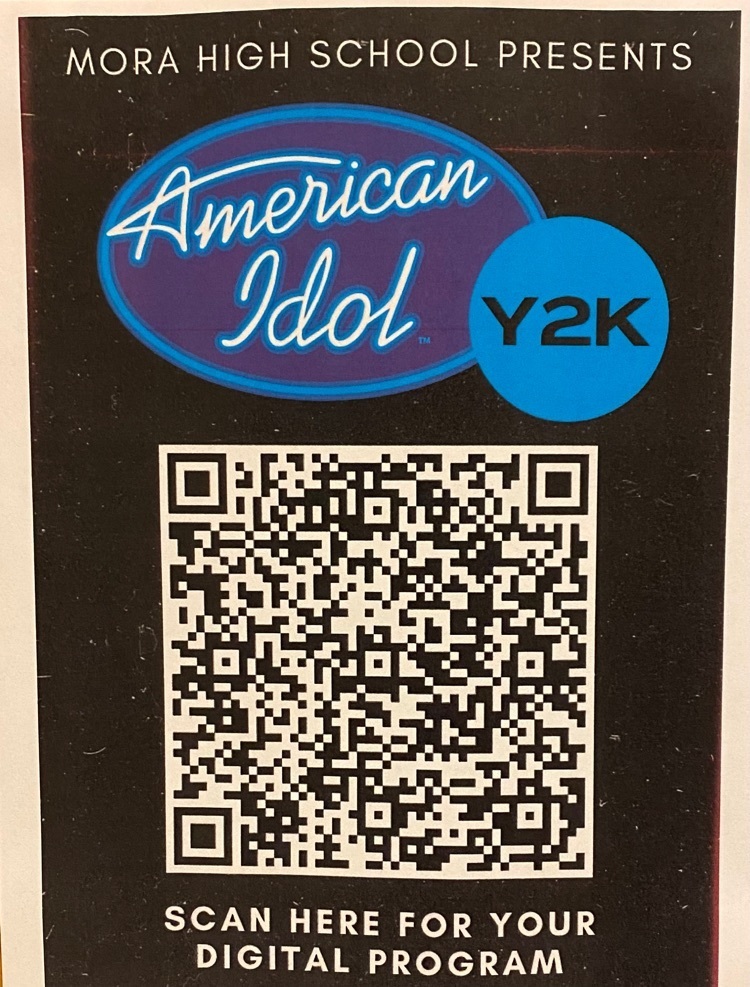 School Lunch Heroes Serving Healthy Meals with a Smile. Celebrating School Lunch Hero Day on May 6, 2022 Between preparing healthy food, adhering to strict nutrition standards, navigating student food allergies, and offering service with a smile, Mora Public Schools nutrition professionals have a lot on their plate. To celebrate their hard work and commitment, Mora schools will celebrate School Lunch Hero Day on May 6. This day, celebrated annually since 2013, was designated by The School Nutrition Association and Jarrett Krosoczka, author of the "Lunch Lady" graphic novel series. School Lunch Hero Day provides an opportunity for parents, students, school staff and communities to thank those who provide healthy meals to nearly 30 million of America's students each school day. All across the school district, school nutrition professionals will be honored and recognized from students, school staff, parents, and the community "School nutrition employees must balance many roles and follow numerous federal, state and local regulations to ensure safe and healthy meals are available in schools. School Lunch Hero Day provides the opportunity for the community to thank these hardworking heroes" said Cally Hanson. Federal nutrition standards ensure that school cafeterias always offer low-fat or fat-free milk, fruits, vegetables, whole grains and lean protein. School meals also meet limits on calories, sodium and unhealthy fats. The importance and nutritional value of school meals are well documented. For many children, school lunch is the most important and nutrient-rich meal of their day Get the details about School Lunch Hero Day at
www.schoollunchheroday.com
. Serving our Future in School Today. The School Nutrition Association (SNA) is a national, non-profit professional organization representing more than 55,000 school nutrition professionals across the country. Founded in 1946, SNA and its members are dedicated to making healthy school meals and nutrition education available to all students. To find out more about today's school meals, visit
www.schoolnutrition.org/SchoolMeals
. Hats off to our very own: Sue, Eric, Robin, Lisa, Becky, Laura, Tina, Jessie, Michelle, Karla, Stephanie, Sandy, Natalie, Mitch and Kathy!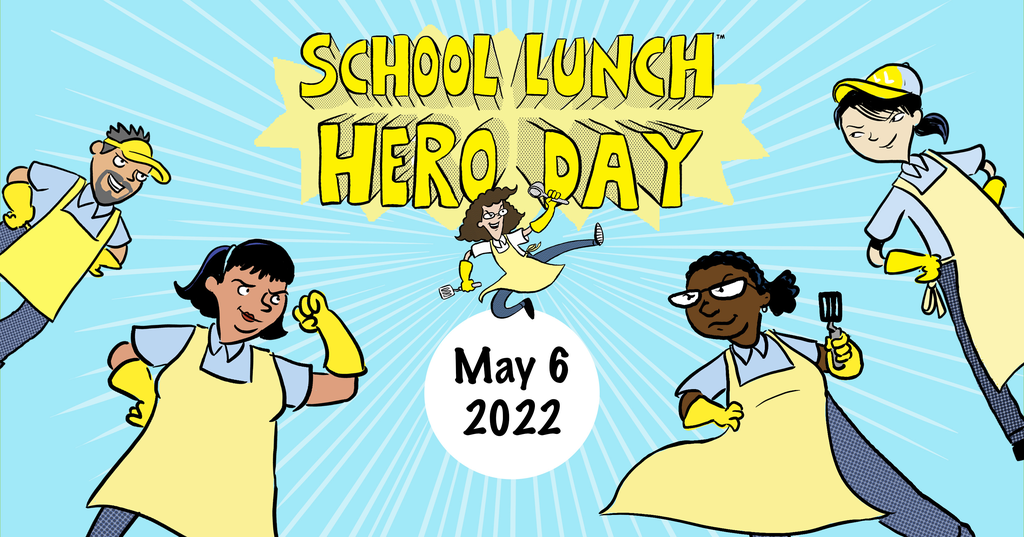 New MHS building tours! Thank you ICS for giving us a sneak peak.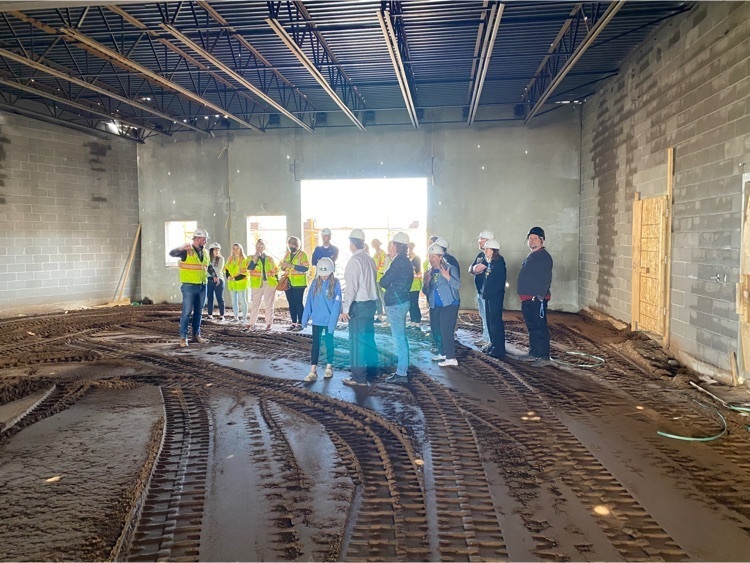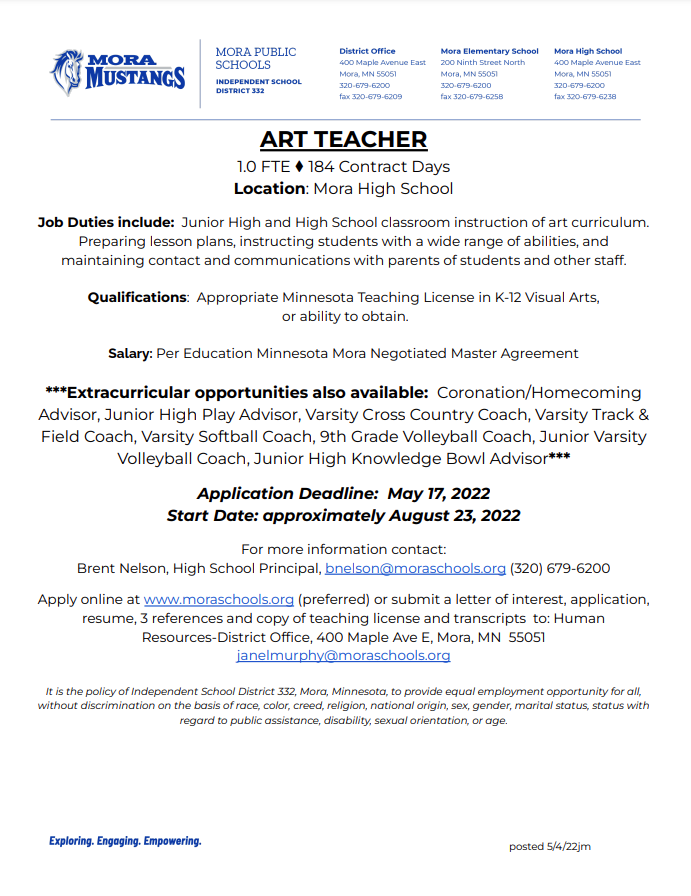 Celebrating staff appreciation for all Mora Mustang team members. Our team of educators and support staff are the best. Take time to thank our Mora Mustang educators and support staff.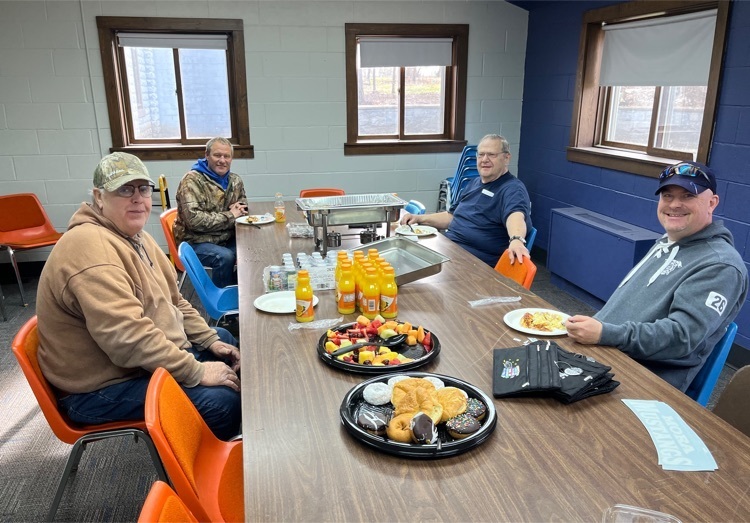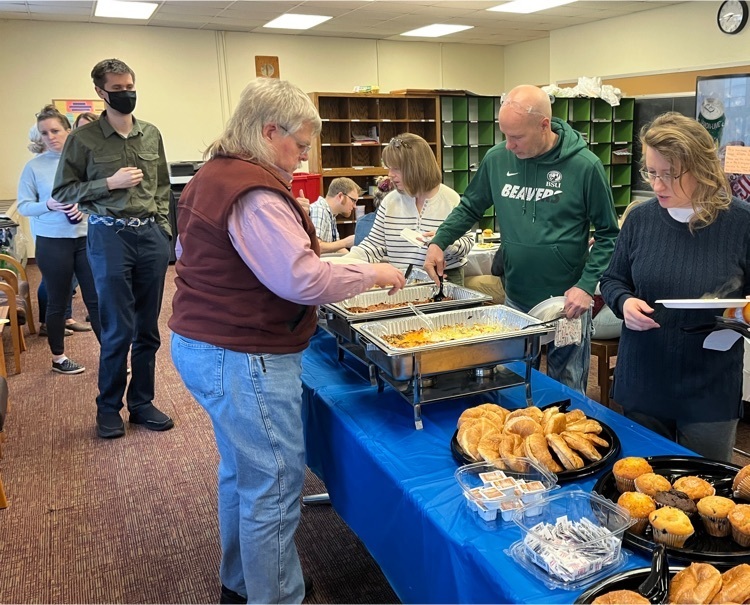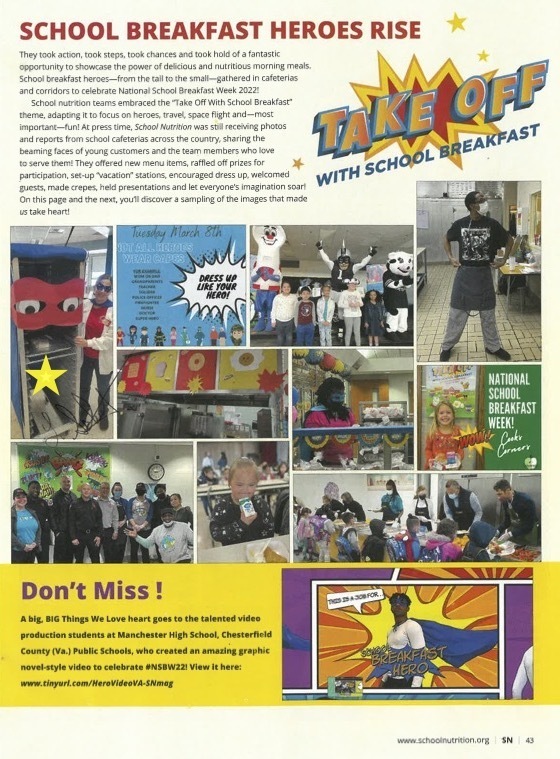 3rd Graders received a special delivery today: Crayfish! 3rd graders will be learning about crayfish in science class for the next few weeks. They will learn about crayfish structures, adaptations, what they need to survive, and their habitats. They also learned how to hold them properly, and some 3rd graders were even brave enough to try!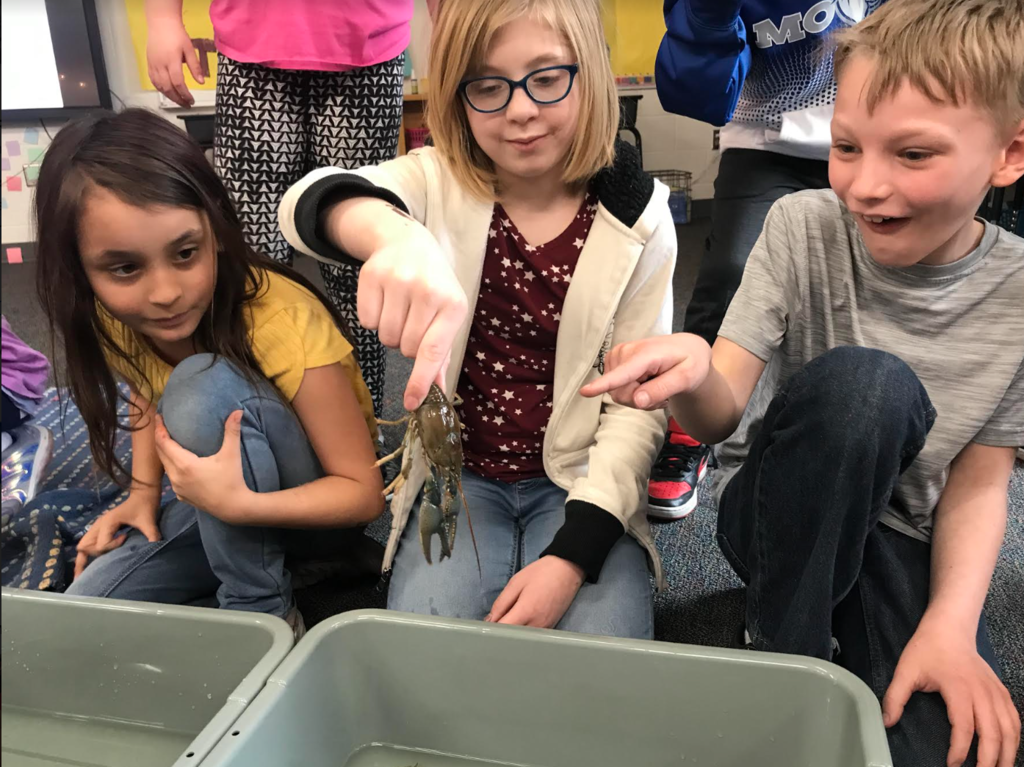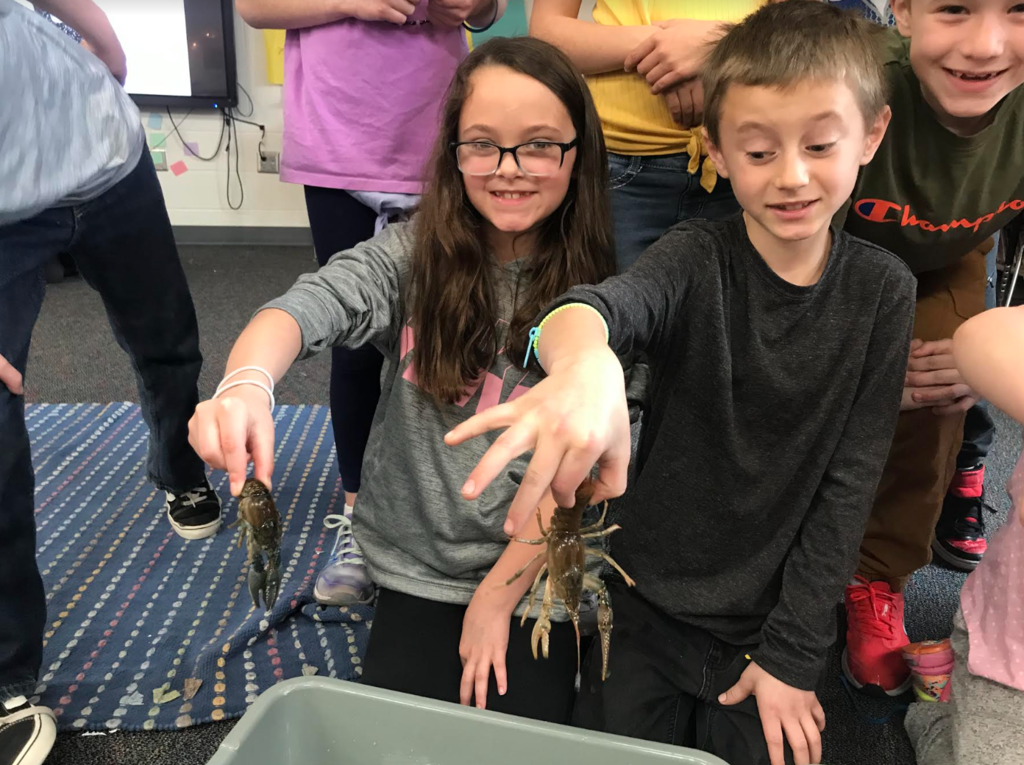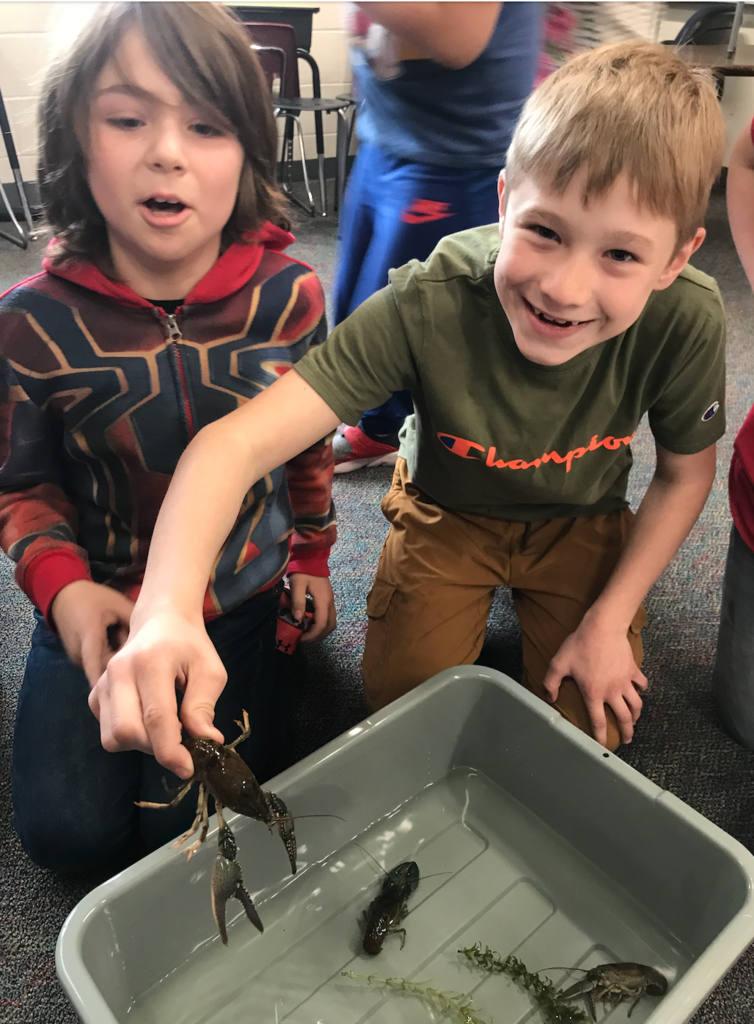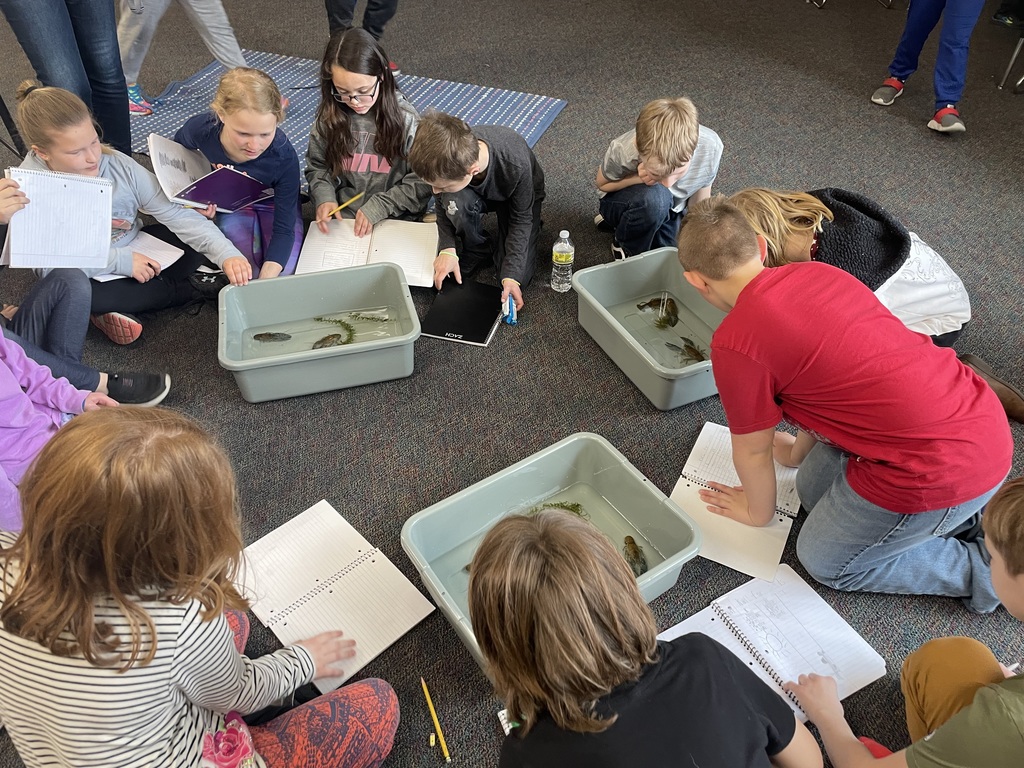 MHS Art students participated in the 2022 GRC Art Show at Cathedral HS The following students participated. 601–senior Bri Dudley's "Unfinished God" acrylic painting 602–senior grader Bri Dudley's "Rune Skull" ceramic sculpture 603–senior Kian Dudley's "Two Corpses, We Become the Earth" oil painting 604–senior Jordan Spear's "Chaos of the Future" charcoal drawing 605–senior Ethan Bong's "Chaos Helmet" cardboard and plaster sculpture 606–senior Ria Edberg's "Subconscious" mixed media painting 607–junior Maddie Benner's "Interdimensional Frog" sculpture–WON 2nd PLACE! 608–junior Aurora Field's "Groovy Shroomy" sculpture 609–junior Keira Nelson's "Mind, Body & Soul" color drawing 610–junior Sude Suleymanoglu's "Save Your Tears" watercolor painting 611–sophomore Shelby Atchinson's "Skull Candy" sand art 612–sophomore Lola Schwinghamer's "Trickster" mixed media drawing 613–freshman Allison Briggle's "John My Beloved" printmaking 614–freshman Allison Briggle's "Fluttering & Dancing Daffodils Series" printmaking 615–freshman Allison Briggle's "Be On the Wing" mixed media–WON 1st PLACE! 616–freshman Allison Briggle's "Little Creepy Crawlers" color drawing 617–junior Wilma Landegren's "Sourum" (Swedish for "bedroom") watercolor 618–junior Wilma Landegren's "Flickrum" (Swedish for girl's bedroom") watercolor 619–senior Ben Hansen's "What Was Old is New Again" ceramic sculpture 620–freshman Peyton Lemke's "First Thought of the Day" color drawing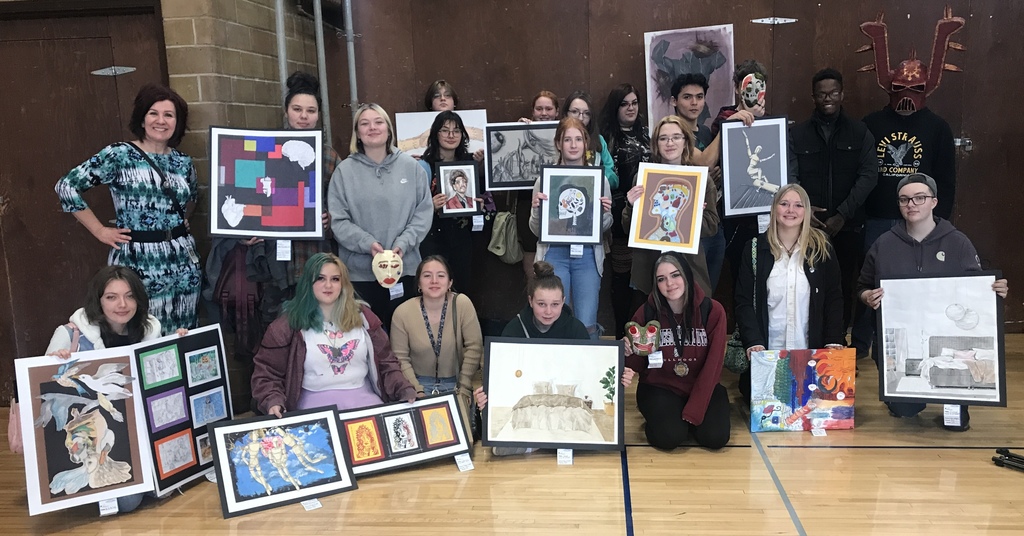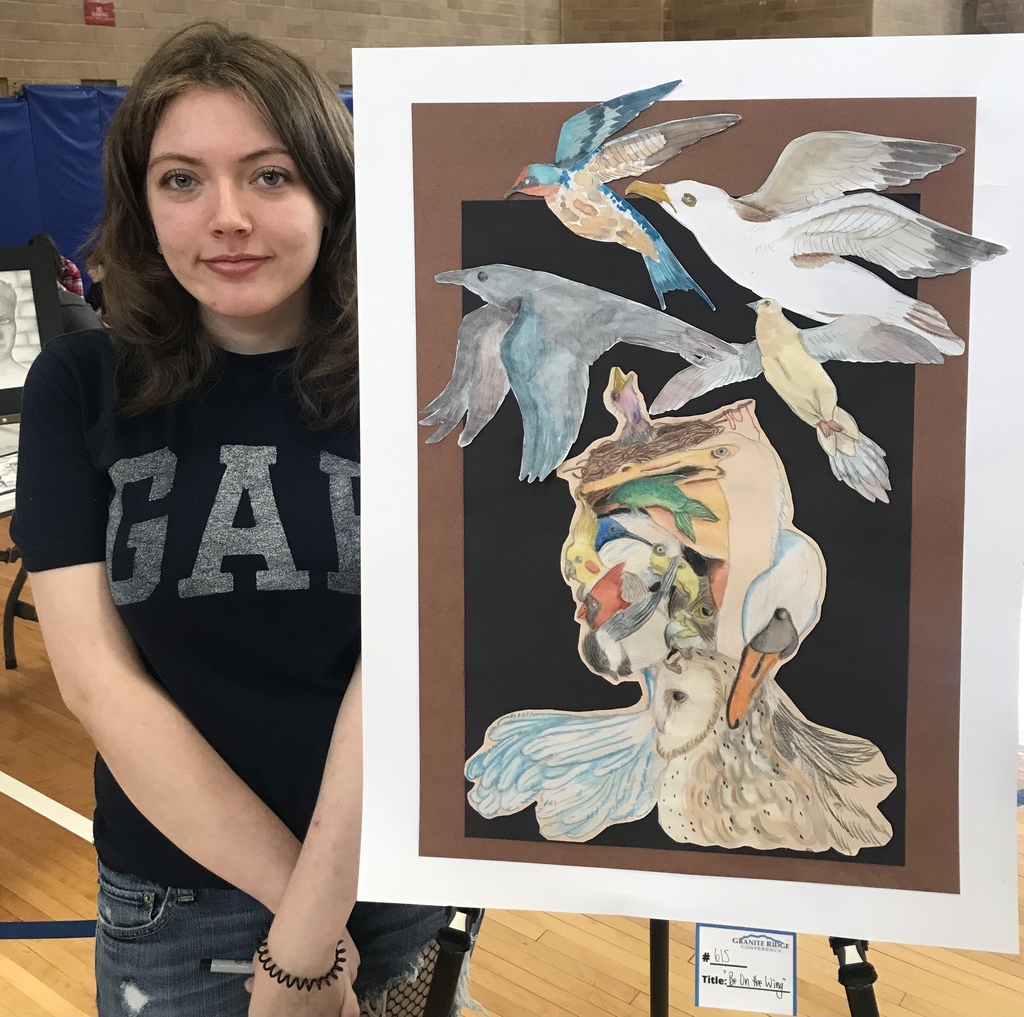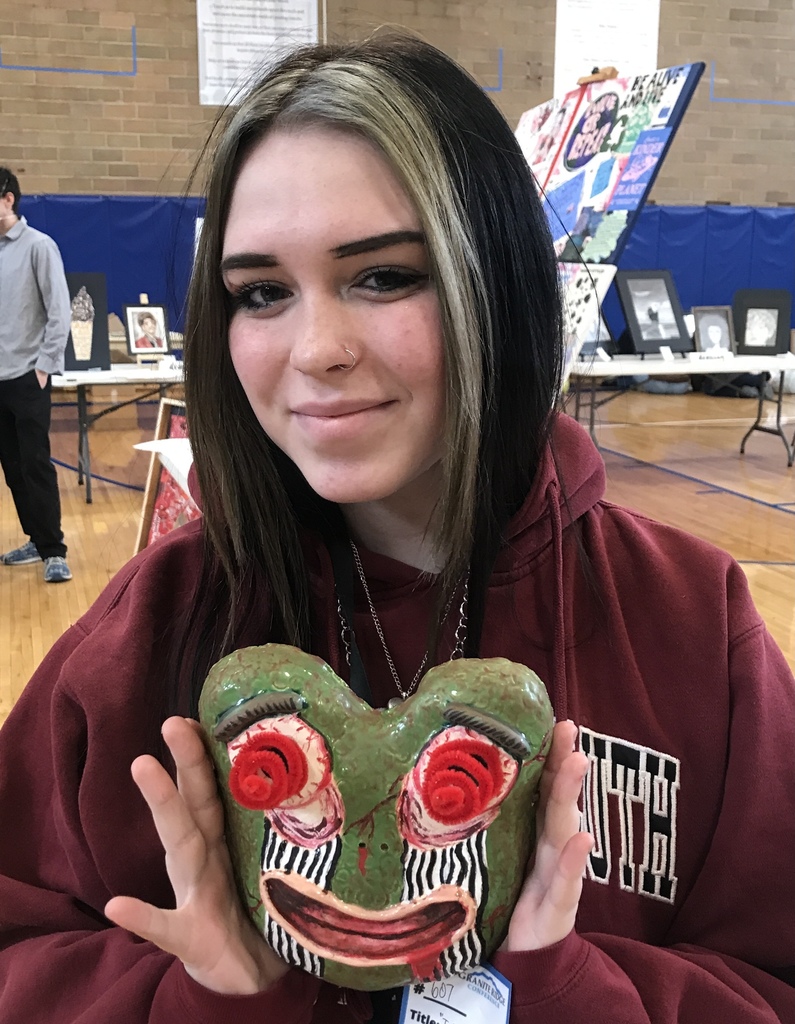 Bus Driver Substitutes Student Contact Days and Extracurricular Activities 6:30am to 9:30am and then 1:45pm to 4:00pm Contact Gayle Stassen at
gstassen@moraschools.org
320-679-6200 ext 4255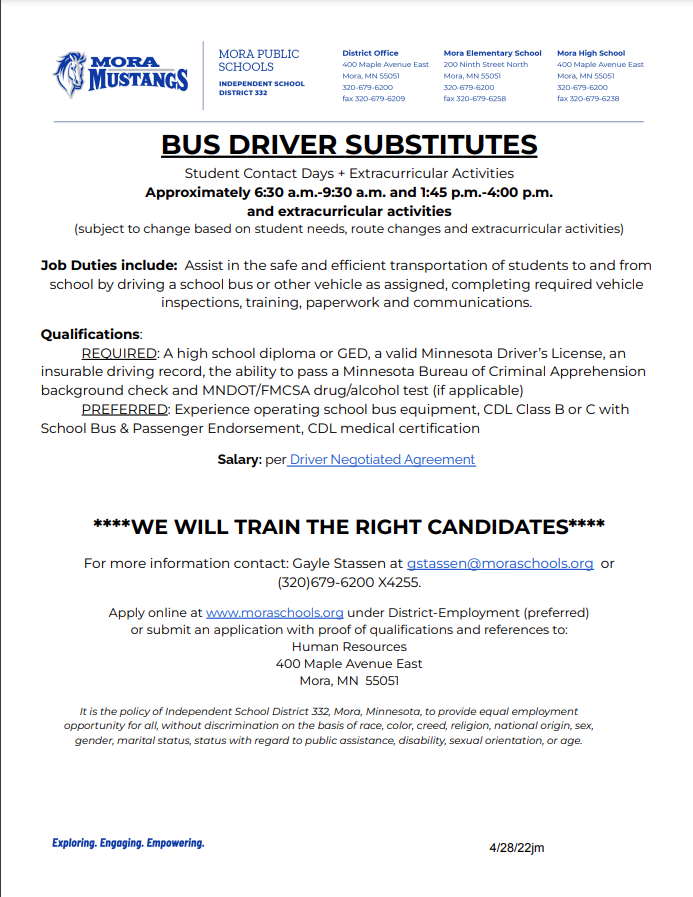 A tour of the new Mora High School. Tremendous progress has been made. Exciting times for our Mora schools & community.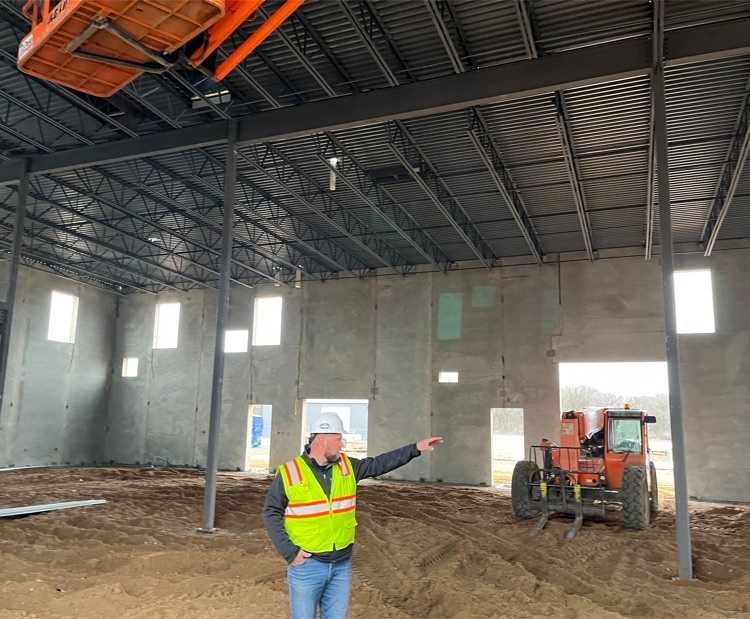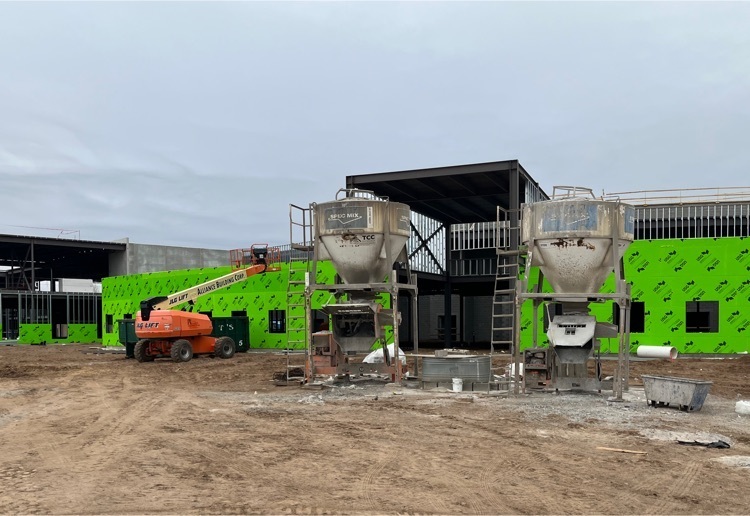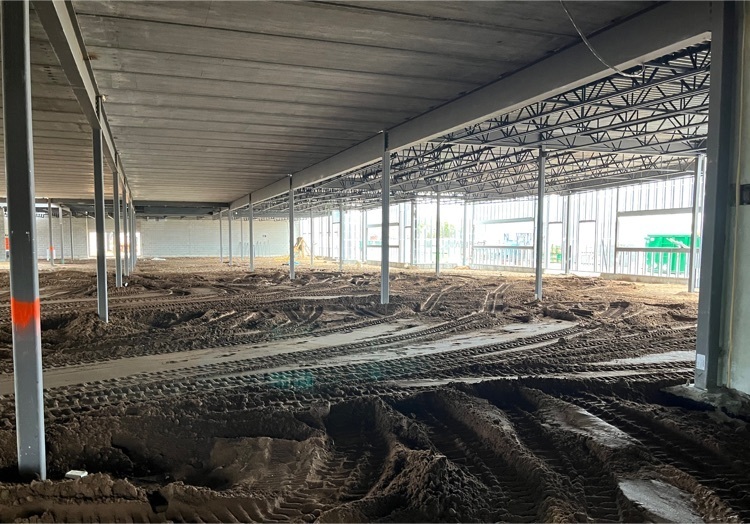 Congrats Sage, Skylar, Margo and Ada on representing Mora at the Students of Excellence Banquet.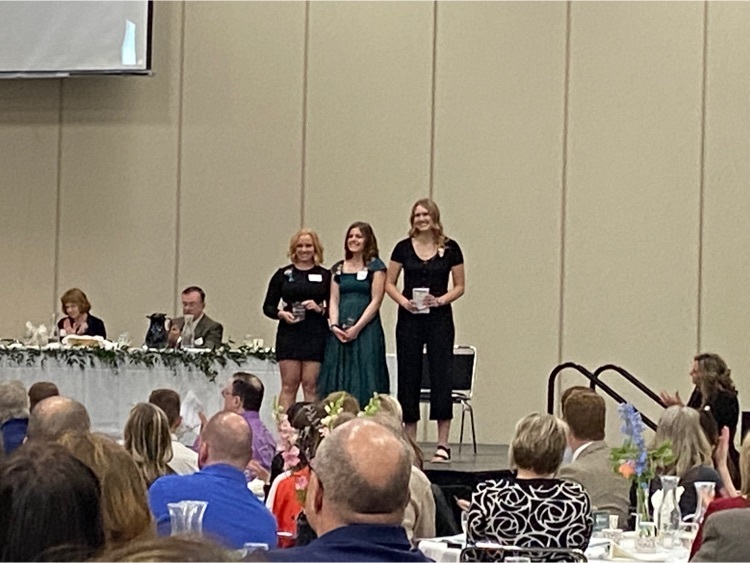 Thank you amazing 5th grade team!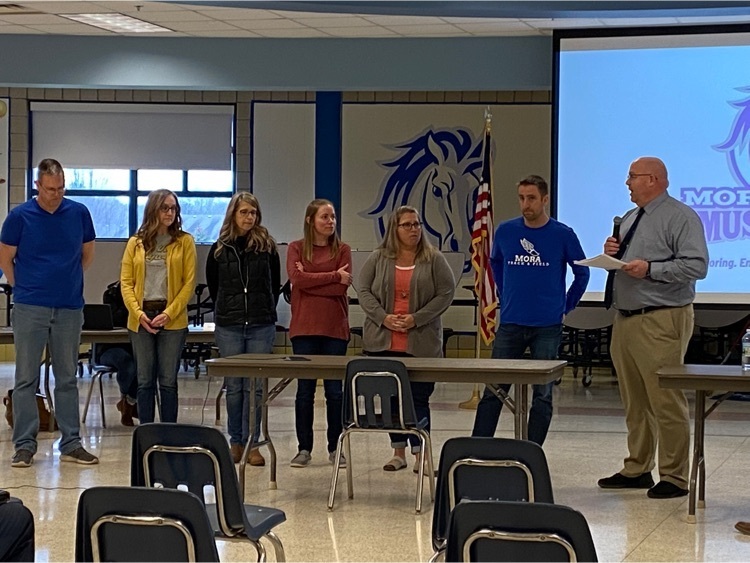 Mora Schools welcomes Mr. Norby back to Mora . An awesome day for all!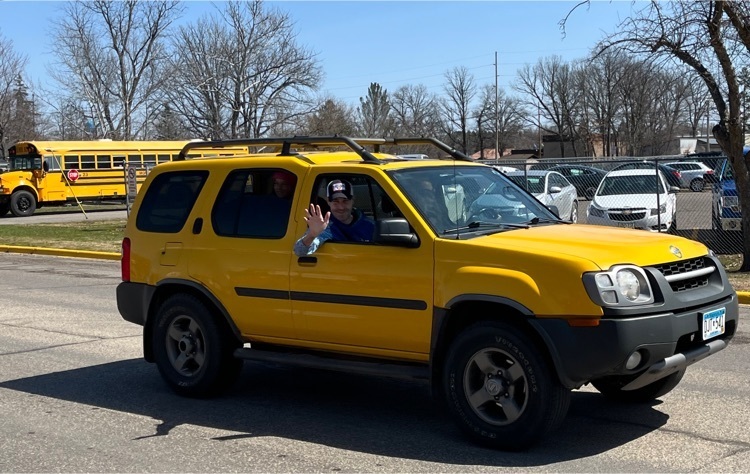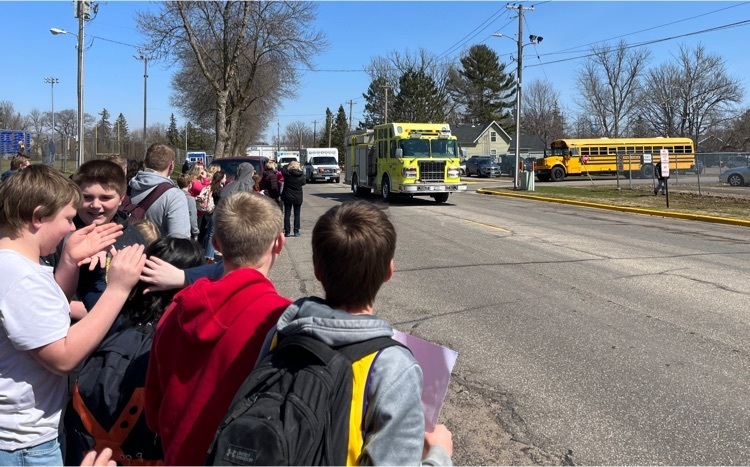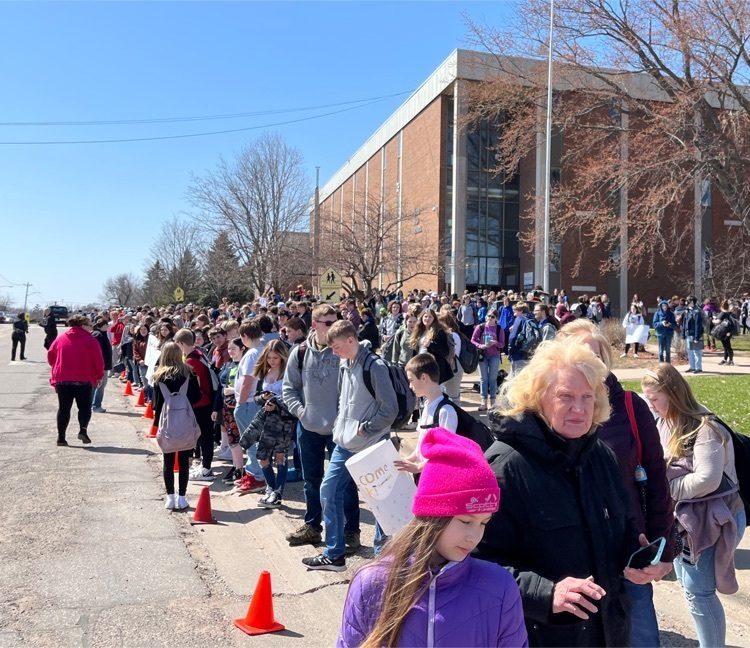 Fourth graders are learning about ecosystems and how environmental factors can impact the development of organisms. (Pictured: stages of a mealworm's life.)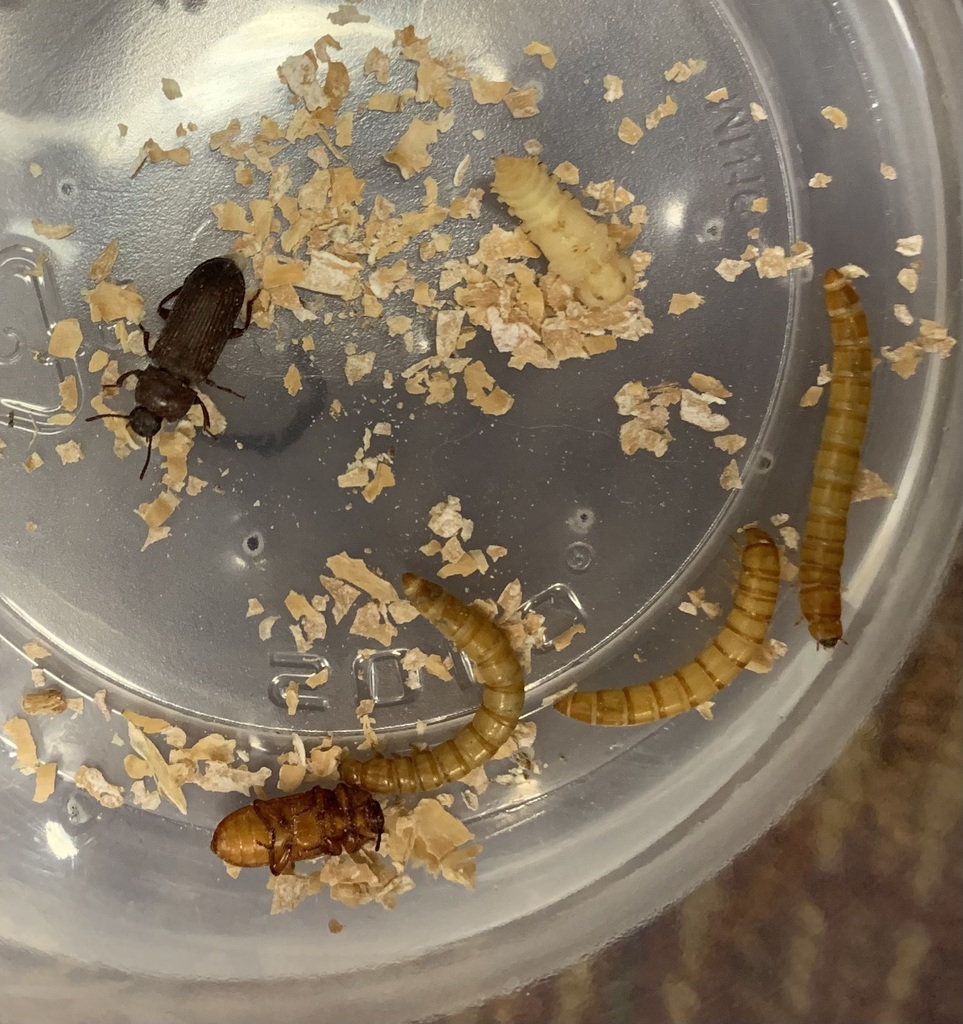 Save the date! Come help us send off the class of 2022.