They are bringing in the big crane to start putting up the walls at the new Mora High School. Progress will be going vertical beginning Monday.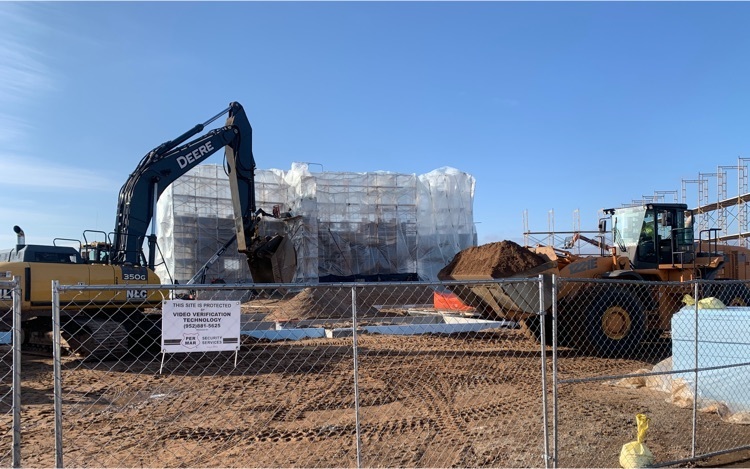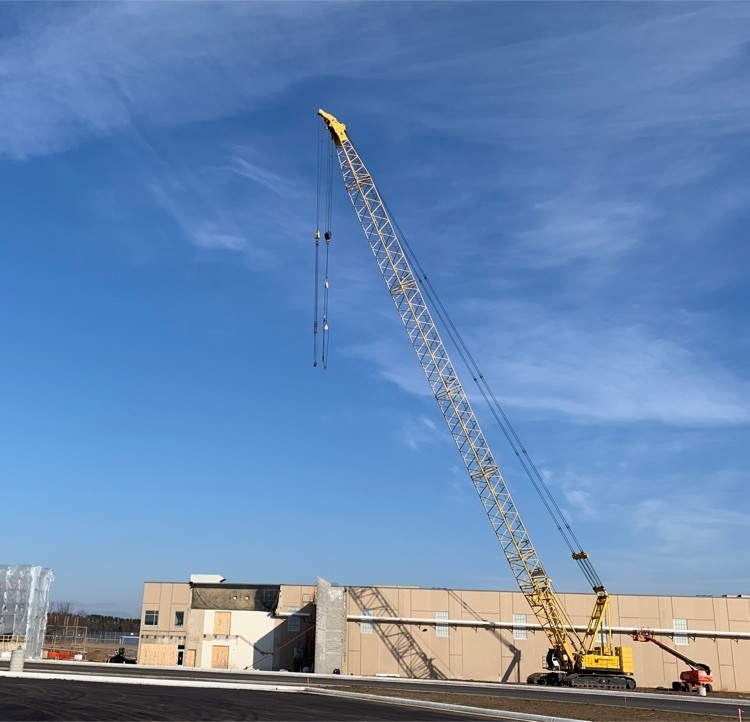 MHS winter band concert.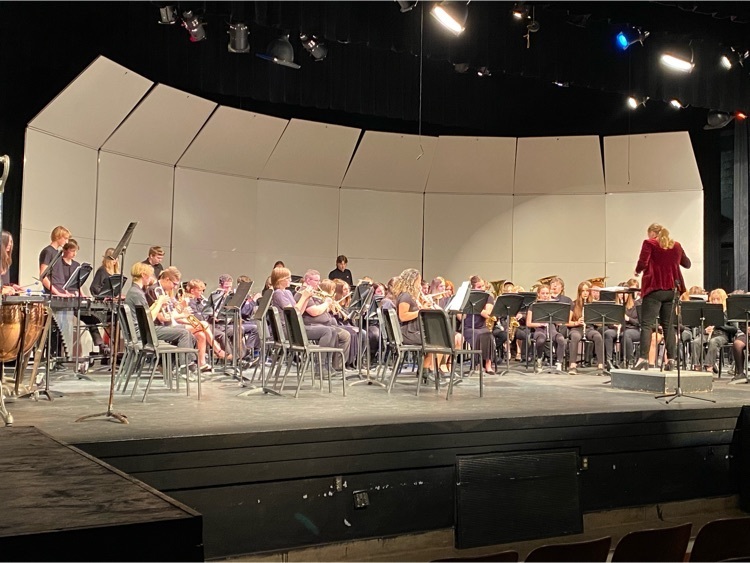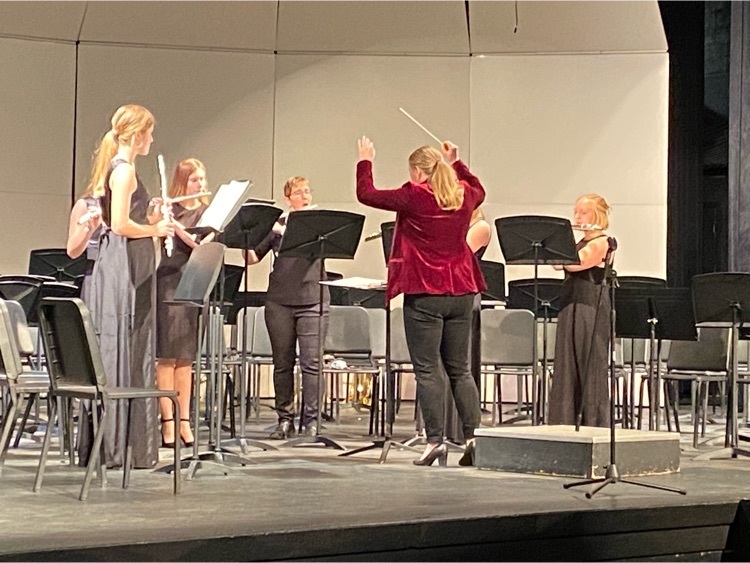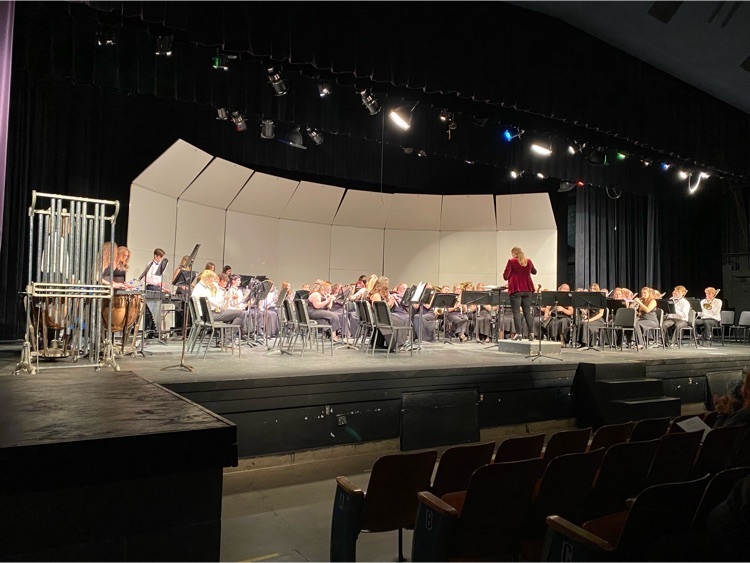 Clue is the MHS Fall production. Two more performances left.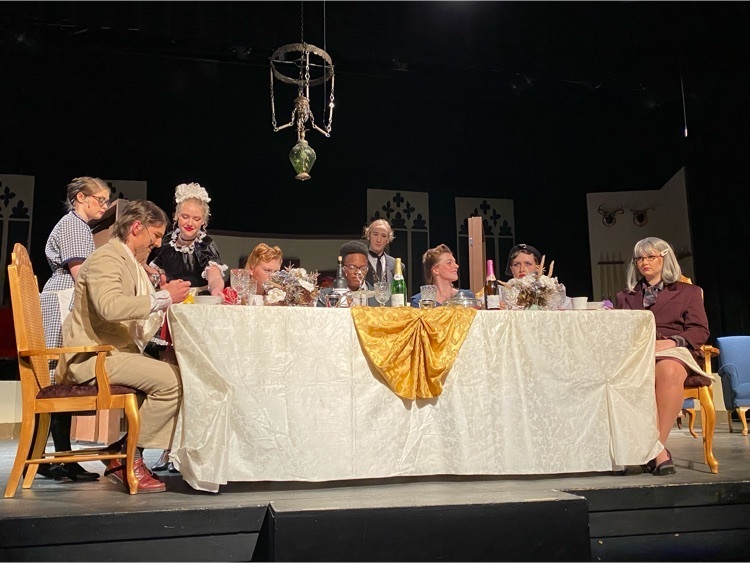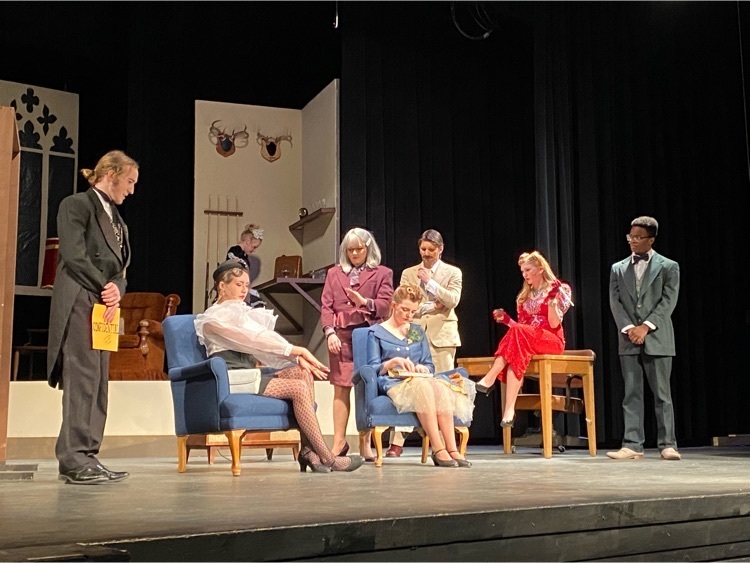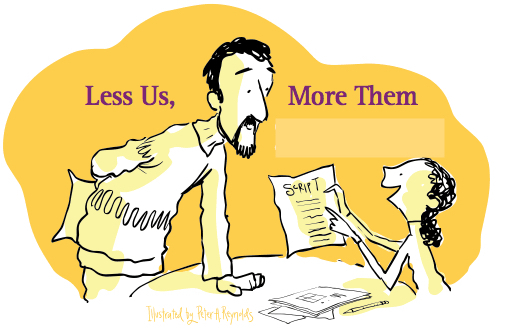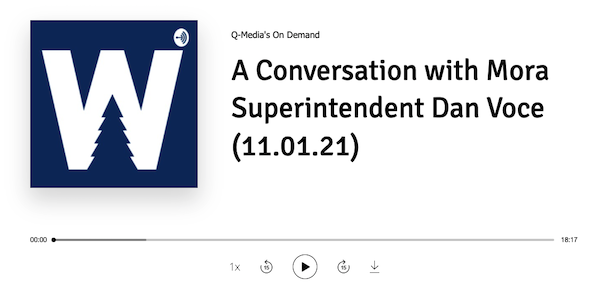 Firefighter Exploration led by local heroes: Frahm, Sjodin and Bakke. 🔥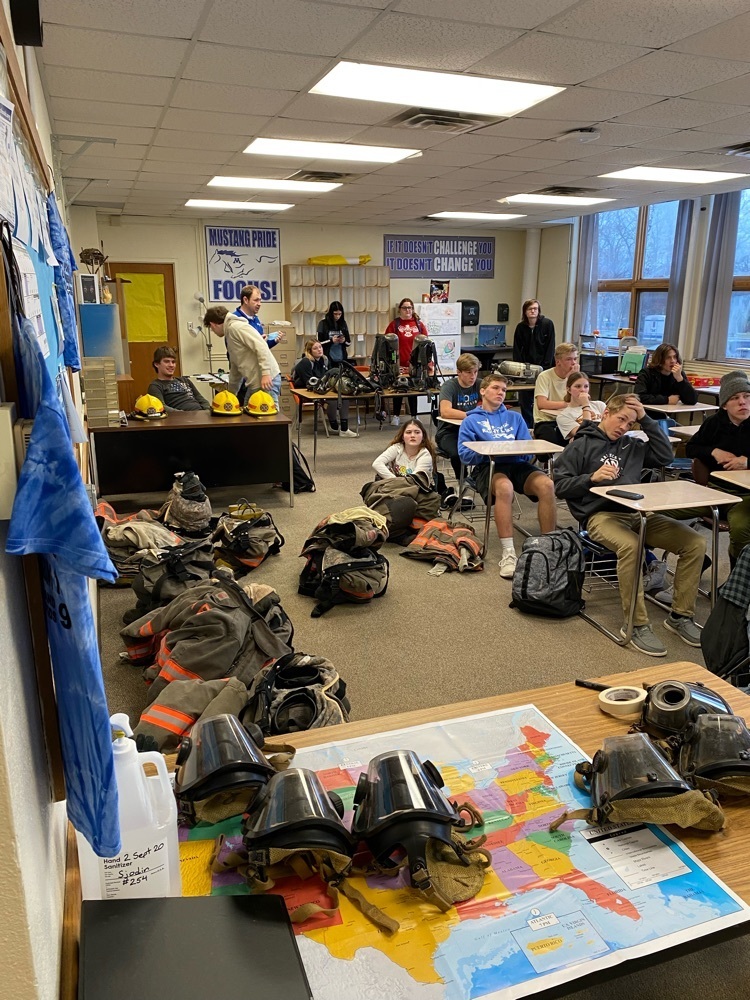 I felt chills as Mr. Pautzke gave the play-by-play of the MN Twins game 7 World Series victory! ⚾️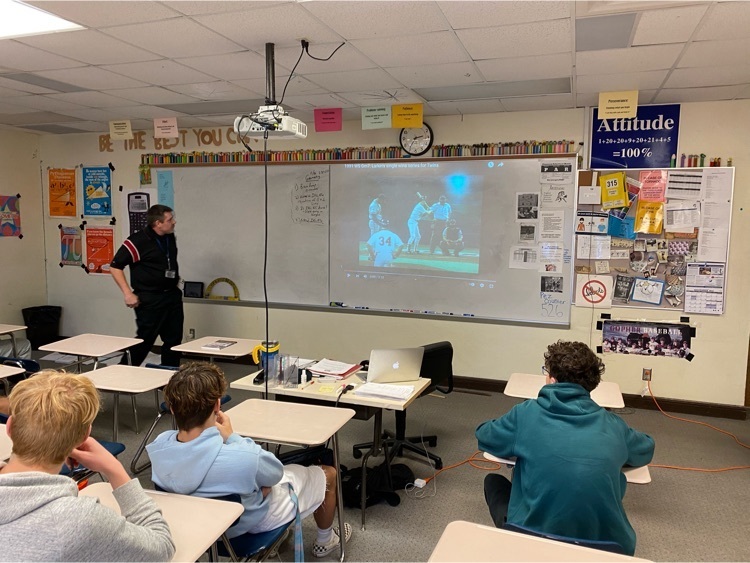 Doctor Stevens representing Mora as one of only 4 MN Rural Education Association teachers of the year! 🏆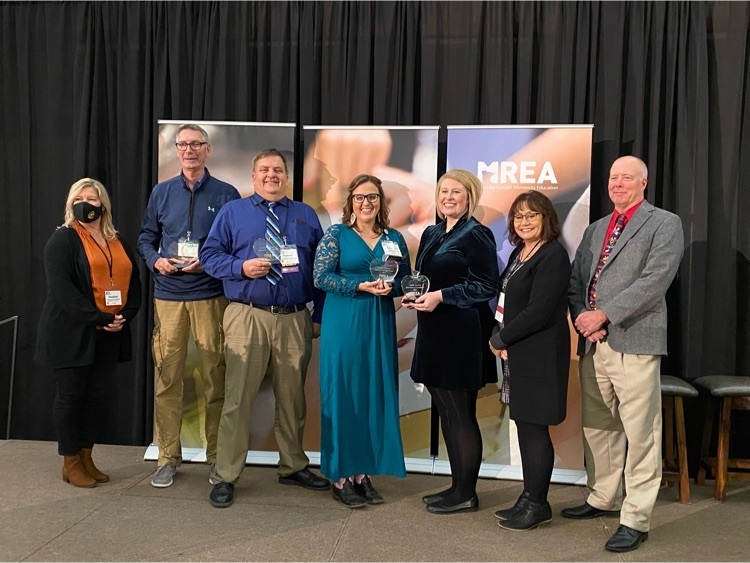 Ellis Island immigration simulation in Ms. Whitbred's class today 🇺🇸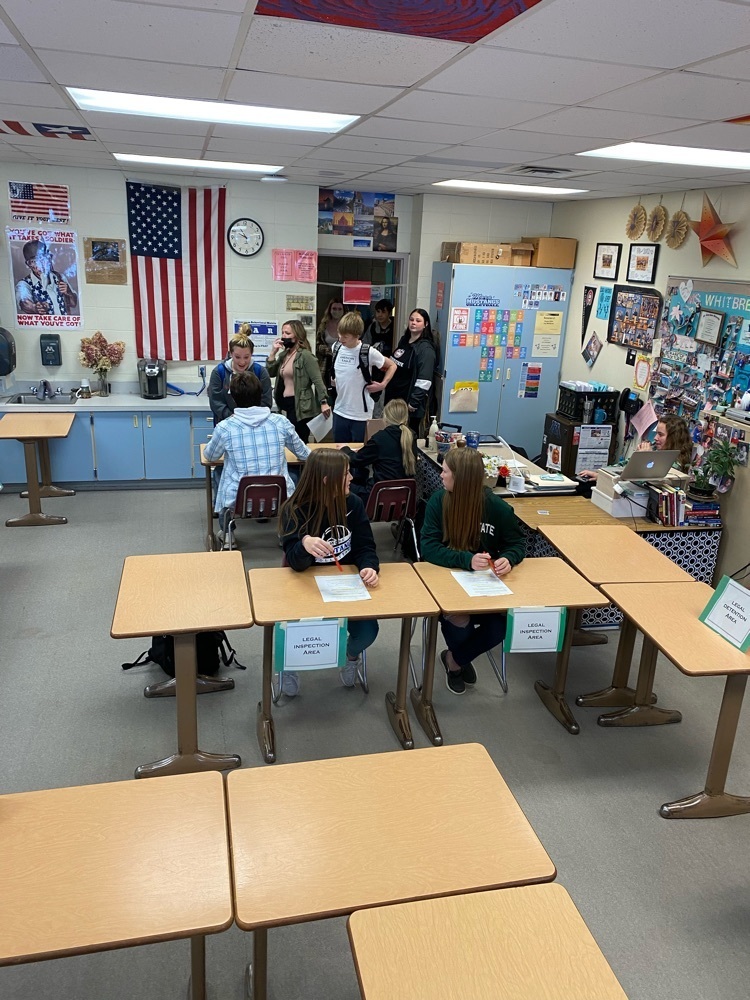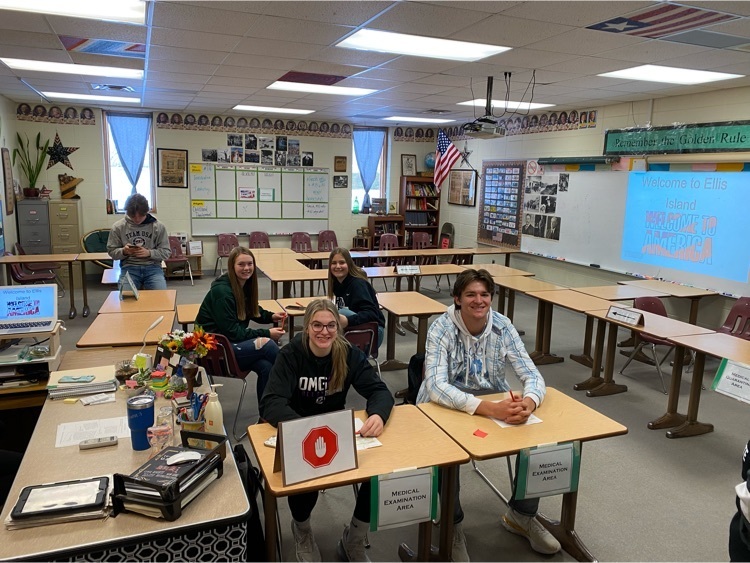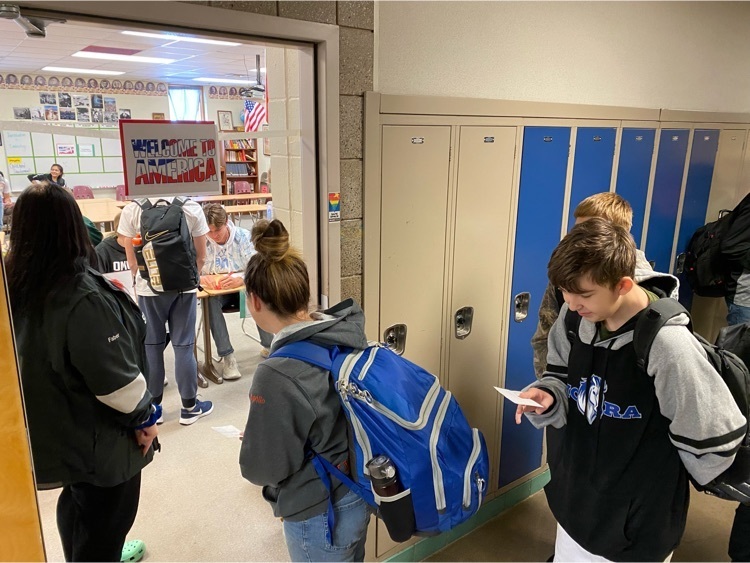 Ms.Falen's art students are creating some fine pieces of art at Mora High.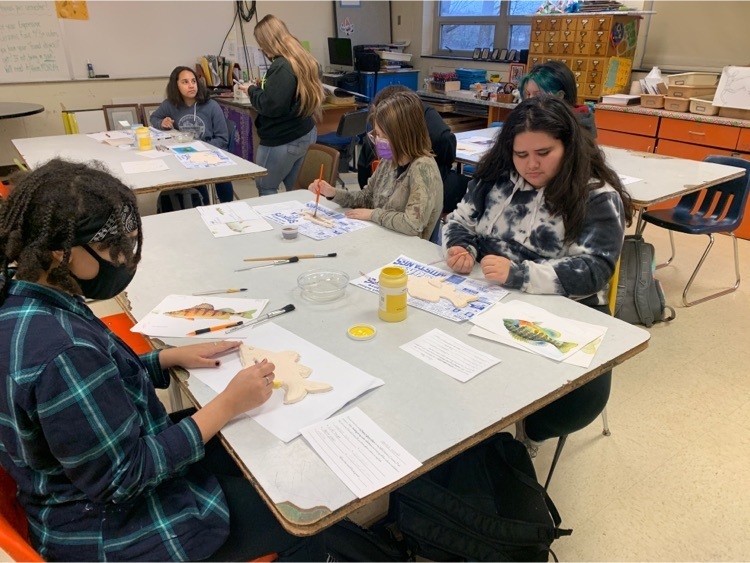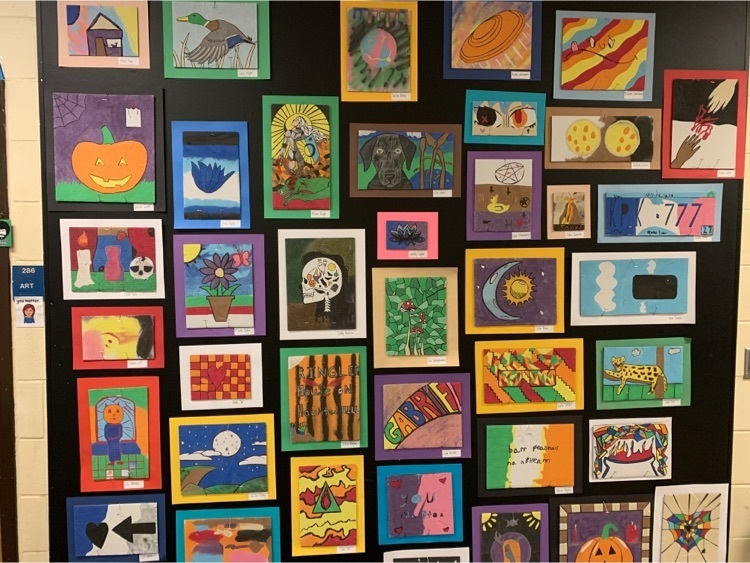 MES 4-6 Choir!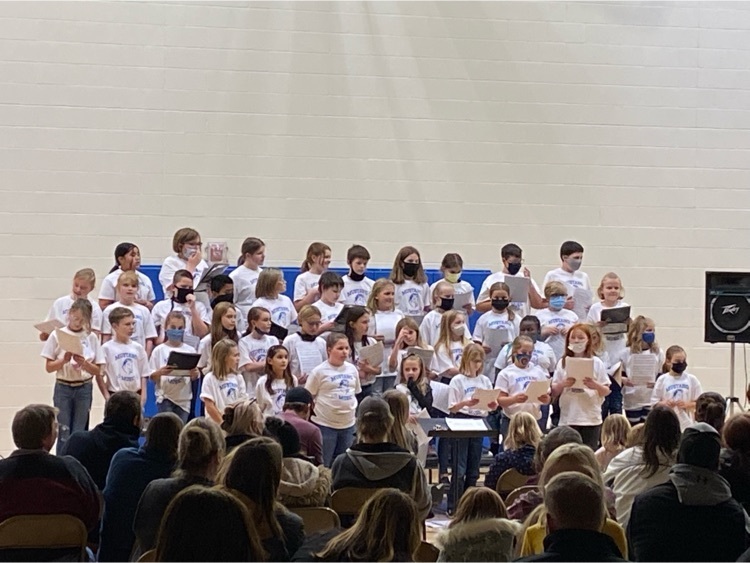 5th grade Band!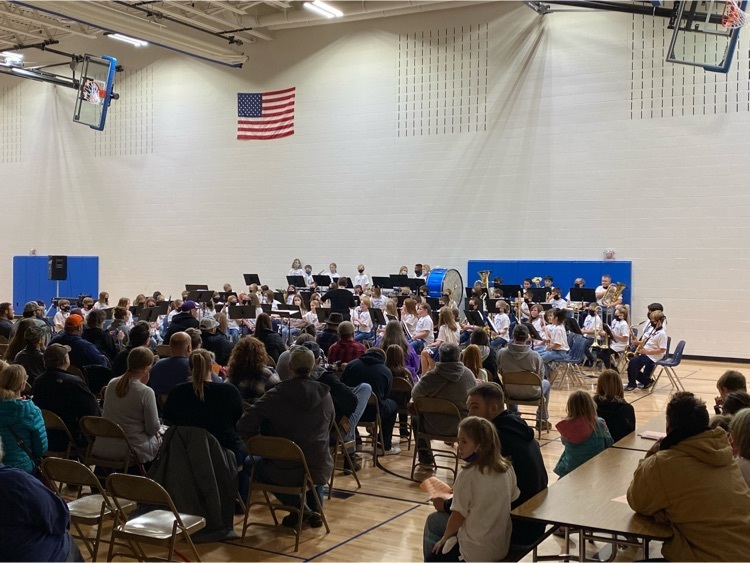 Happy Veteran's Day from MHS! Thank you Erica, Walt, Maverick and Allen for helping us recognize this special day. 🇺🇸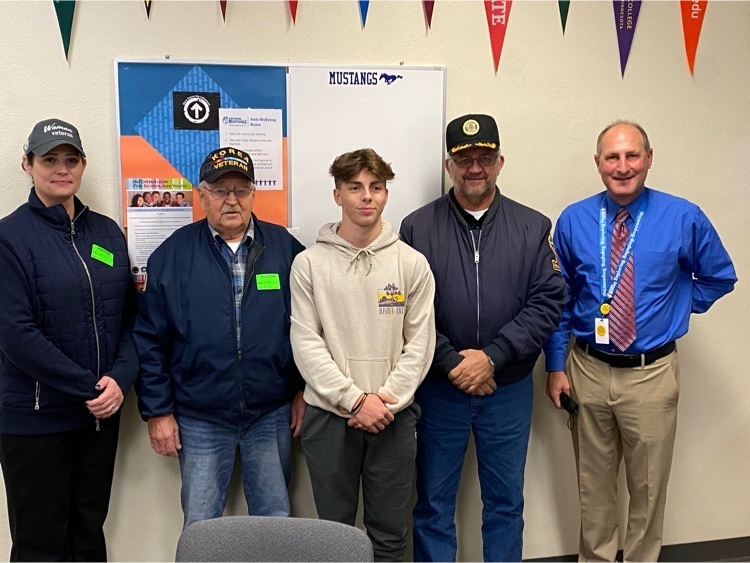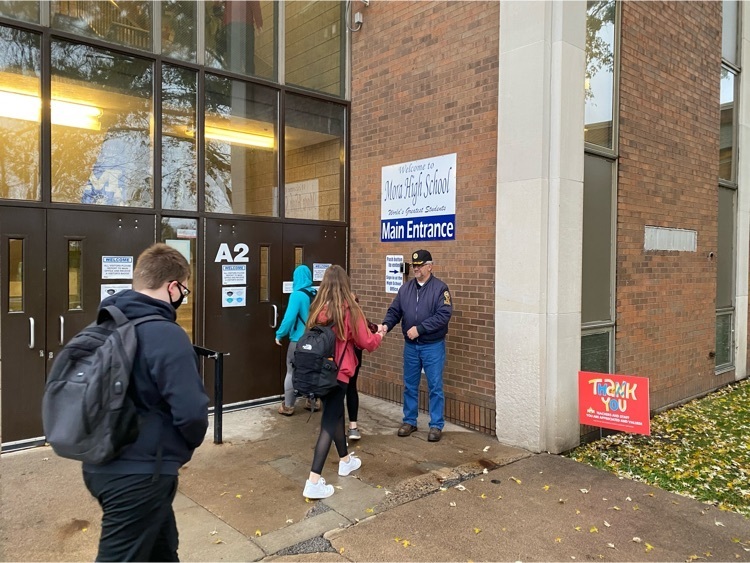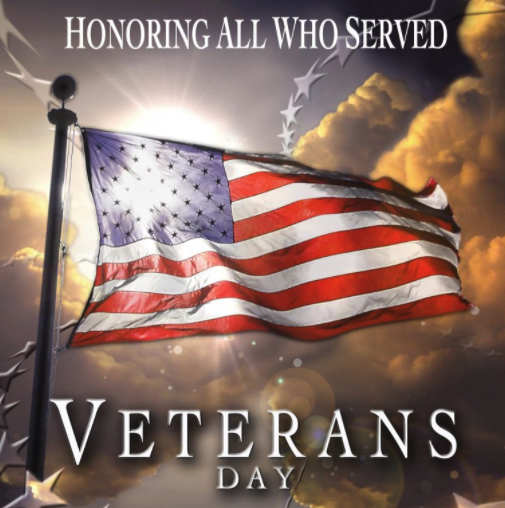 More progress on the New Mora High School. Look forward precast walls on the gym and auditorium to be set at the end of November.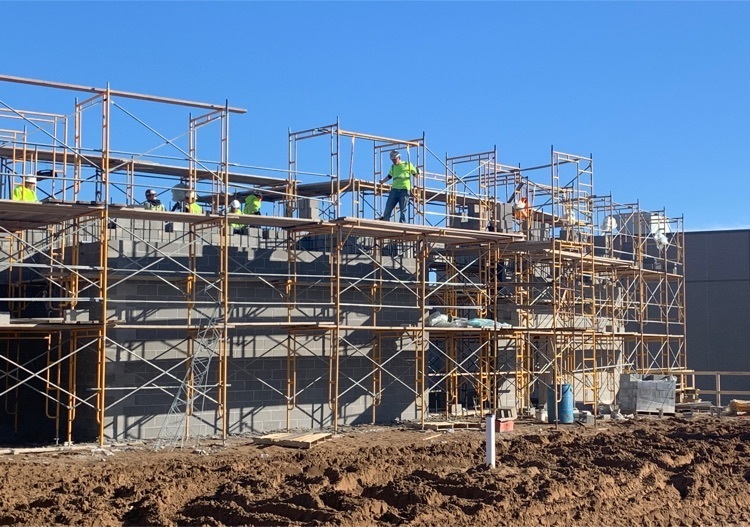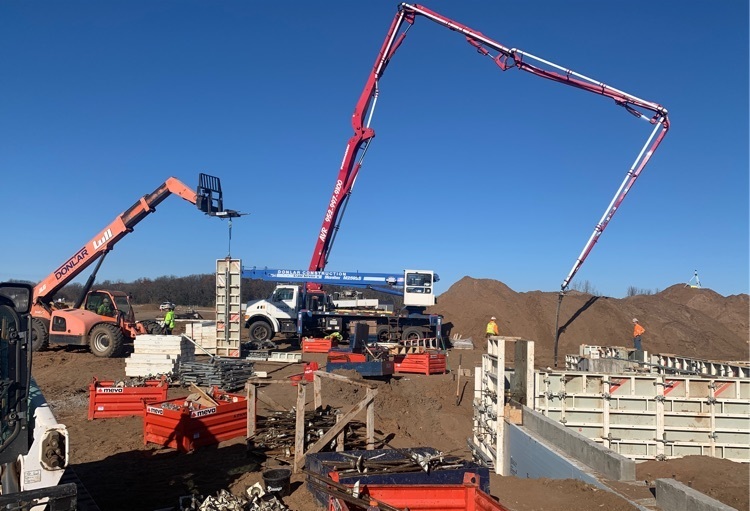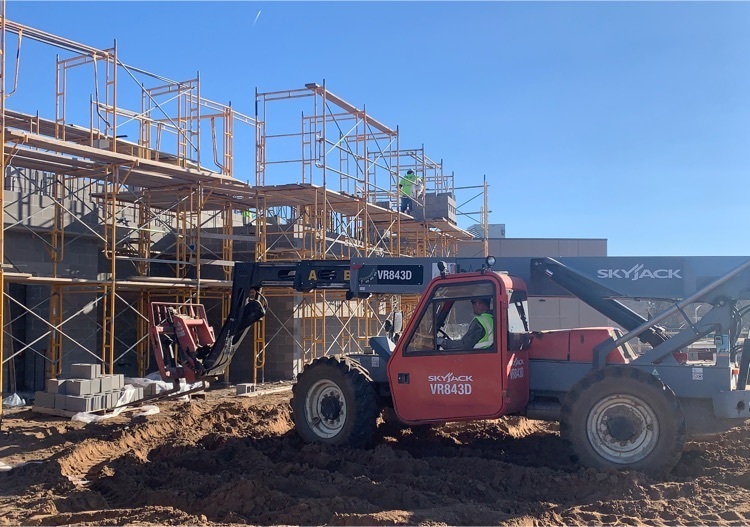 The book fair at Mora Elementary is back. Thanks Mora PTO for making this possible for our students. Reading is the key to success.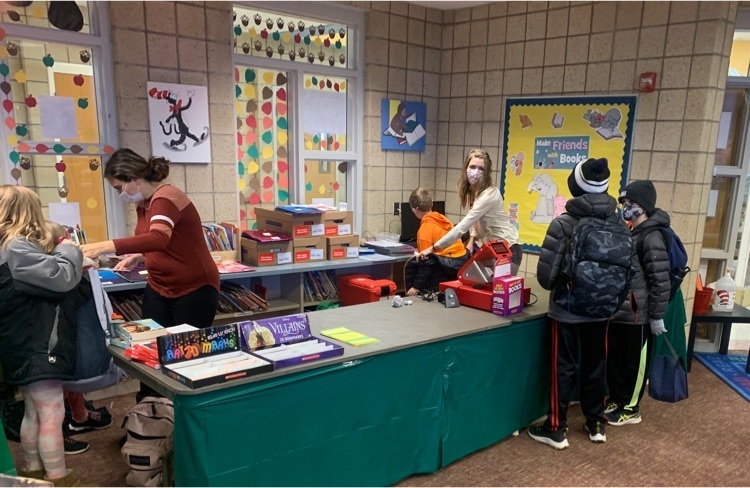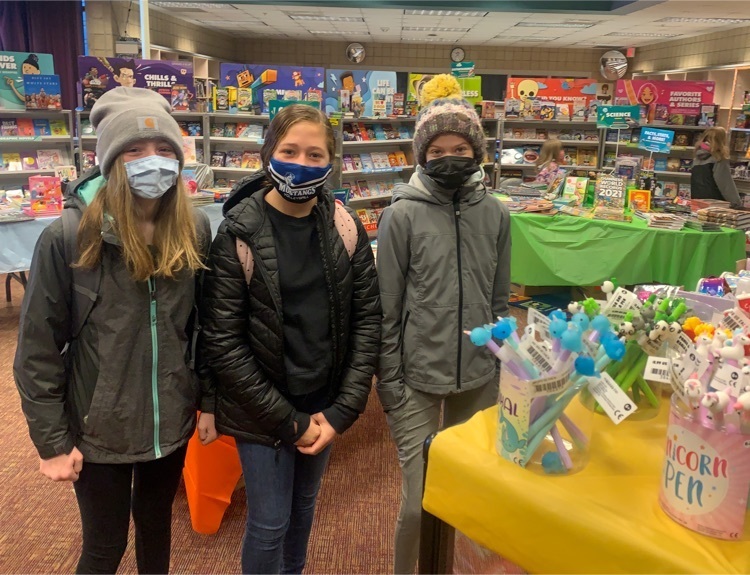 Congratulations Alex & Nate! Mora Schools wish you the very best at the State Cross Country Meet. Mora Mustang Proud.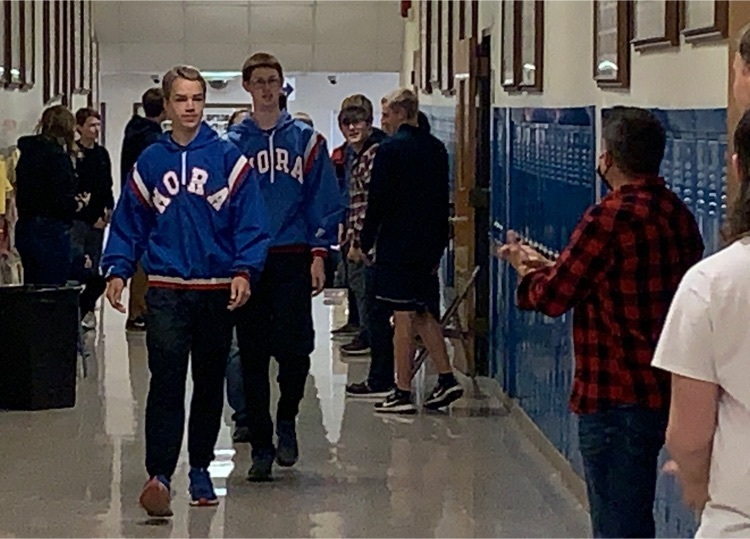 Matilda Jr was fabulous!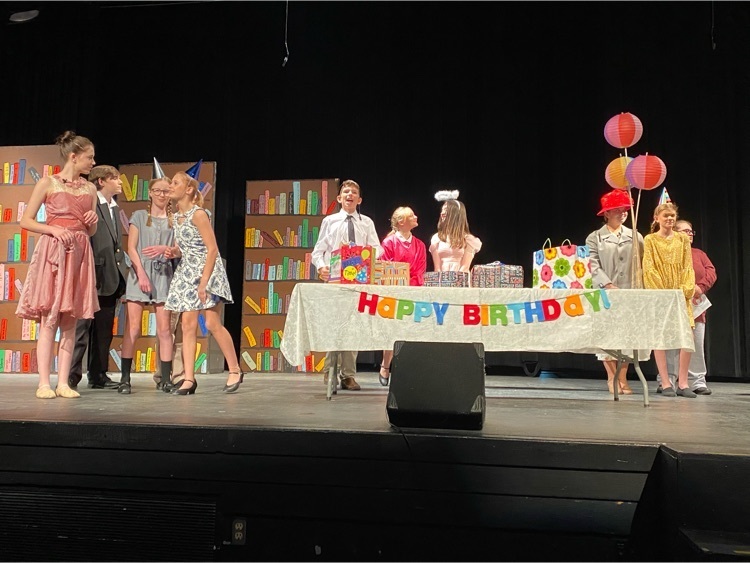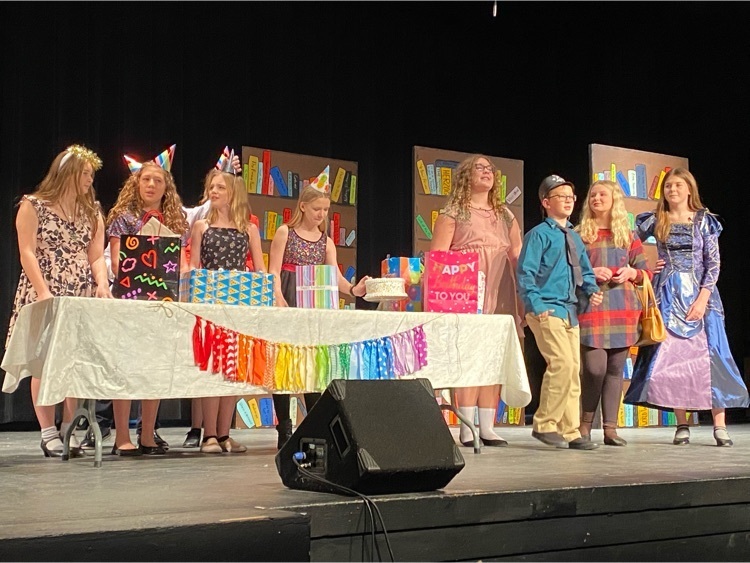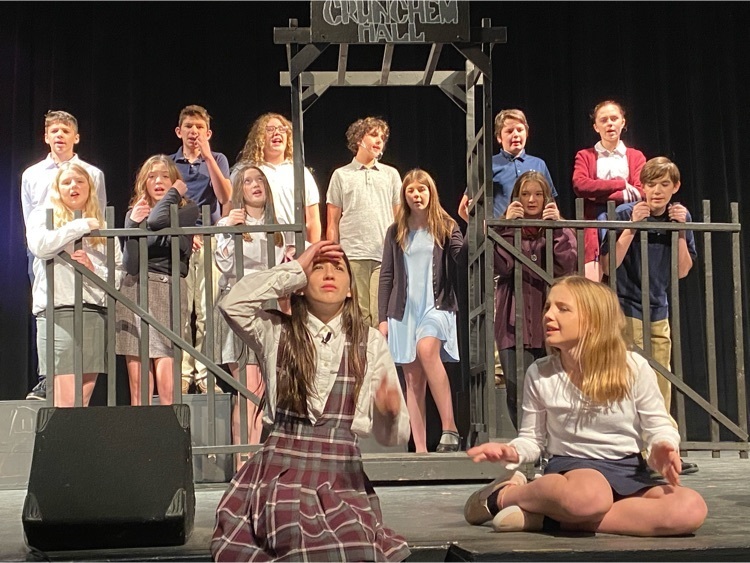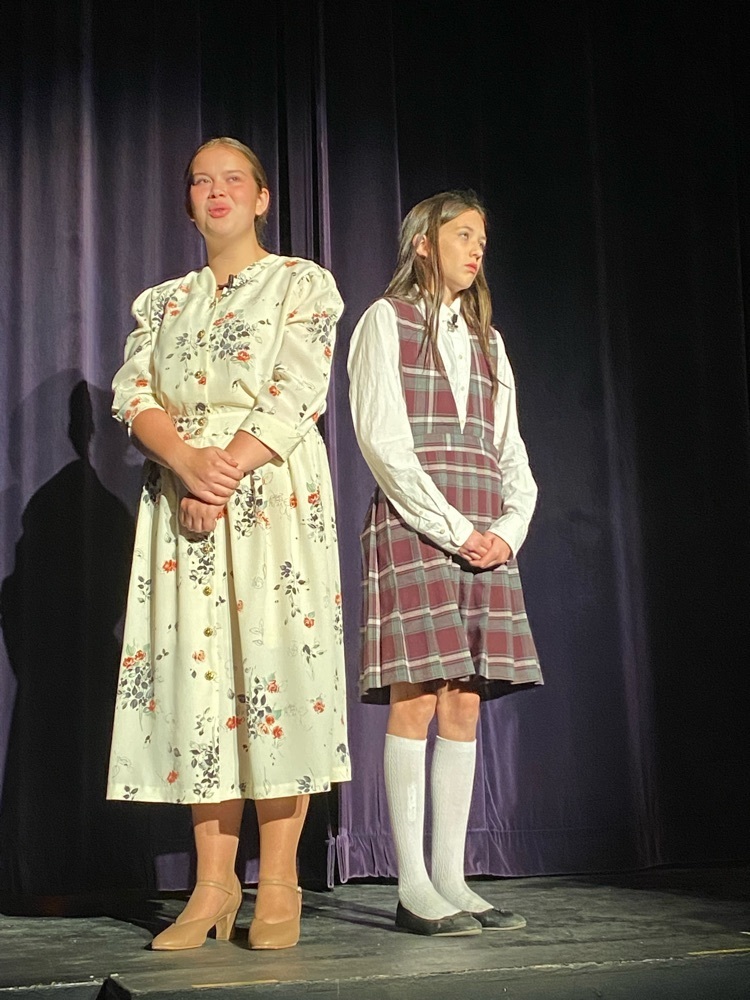 Mora Schools will present Matilda Jr. at our JH Fall Production. Performances are Thursday- Saturday. Come watch our Mora Students shine.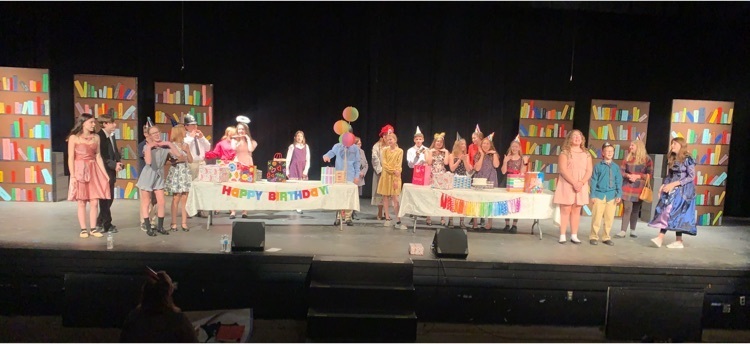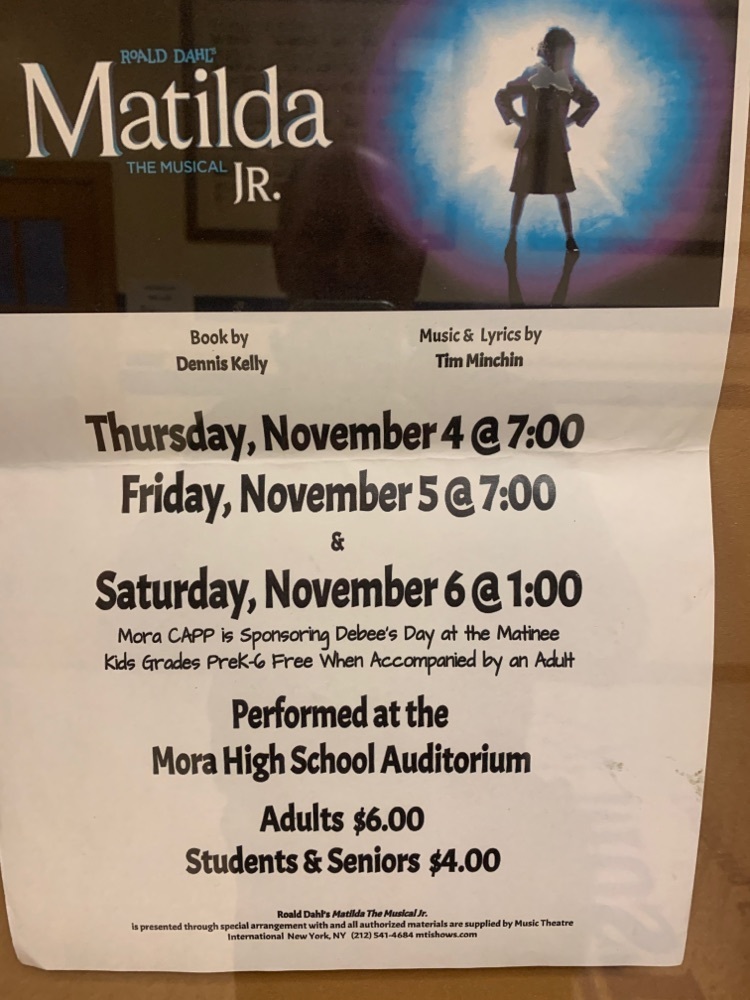 2021 Mora CC Banquet