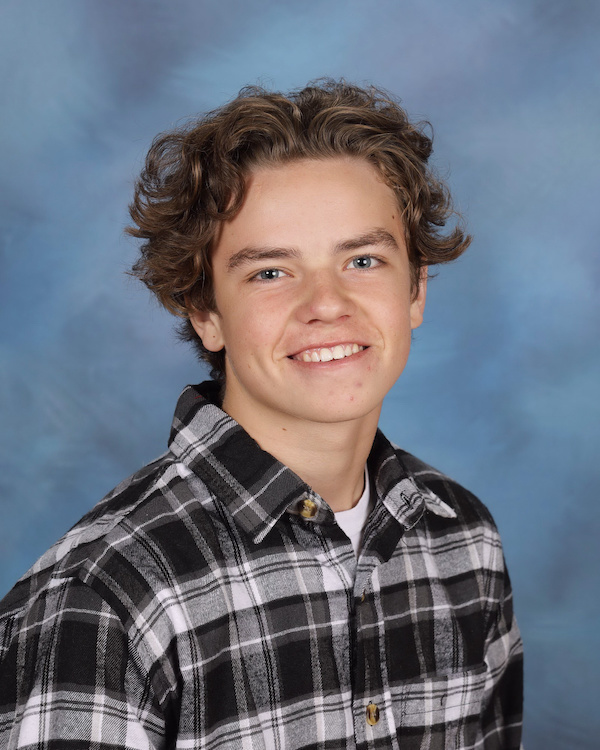 Juniors Lindsey Nosbush and Saul Thomson have been selected to represent Mora High School in the Region 5A ExCEL Award Program (Excellence in Community, Education, and Leadership).
The ExCEL Award goes to high school juniors who are making satisfactory progress towards graduation requirements, participate in league-sponsored athletics and fine arts activities, hold a leadership position in their school, work voluntarily in their community, and meet Minnesota State High School League general eligibility requirements.
Lindsey is the daughter of Robert and Rebecca Nosbush. She is active in speed and strength, softball, tennis, volleyball, wrestling, band, and Minnesota Honor Society. Lindsey can be found volunteering with the Vasaloppet, coaching youth basketball and wrestling, volunteering for her church, and helping with grounds work at a nursing home.
Saul is the son of Jason and Jessica Thomson. Saul is active in football, basketball, tennis, trap shooting, band, choir, theater, math league, Student Council, Minnesota Honor Society, and many other school activities. In Saul's spare time he has been seen volunteering for his church, coaching youth basketball and football, fundraising for ALS events, helping with MN Deer Hunters Association events, and many other service projects.